In your business, the bottom line is directly tied to the efficiency of your labor. With labor being your largest controllable cost, you can make a significant impact on profitability when you have the ability to see what's going on.
Measure employee and team performance
Understand where every labor dollar is being spent
Pinpoint where you are losing money and making money on labor
What Easy Metrics Does For Executives
Easy Metrics operational cost accounting and budget models enable executives to see how every aspect of their operation is performing to budget daily, and in which areas they are making or losing money. This can be on a granular level by a client, a process, an employee or rolled up into facility or regional comparisons. Dashboards give executives quick visibility into operational profit and performance in nearly real-time so there are no surprises. With Easy Metrics, senior management has full visibility into every level of their labor operations as well as historical and cross operational analysis.
Browse our COO and VP resources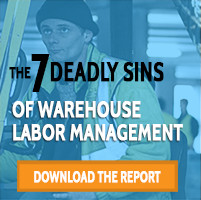 The 7 Deadly Sins of Warehouse Labor Management
You know managing your warehouse labor costs is critical. But do you know the 7 Sins that even the most experienced warehouses commit?
You'll learn: How these critical sins happen, what they cost you, and how to fix them
---
Video: Learn how Progressive International makes better business decisions with Easy Metrics
---
Video: See how budget visibility dashboards can show you the money across millions of data points
---
Video: Learn how visibility by customer, employee and process you can optimize the profitability of your business